SMOOTH LOGISTICS TO ELEVATE YOUR PRODUCTION.
SORTING HAS NEVER BEEN SO EASY.
High throughput continuous sorting can be achieved through the ergonomically arranged honeycomb sorting positions. The operators receive the mixed soiled laundry from the primary system drop point or belt transfer conveyor, for classifying into the individual sorting positions. Sorted batches of laundry will be automatically delivered to the transit bags for transfer to the soiled storage lines. For roof height limitations, easisort – the floor mounted sorting platform – is the perfect solution.
High throughput continuous sorting
Fast and easy sorting thanks to ergonomical design
floor mounted sorting easisort® as the perfect solution in case of floor height restrictions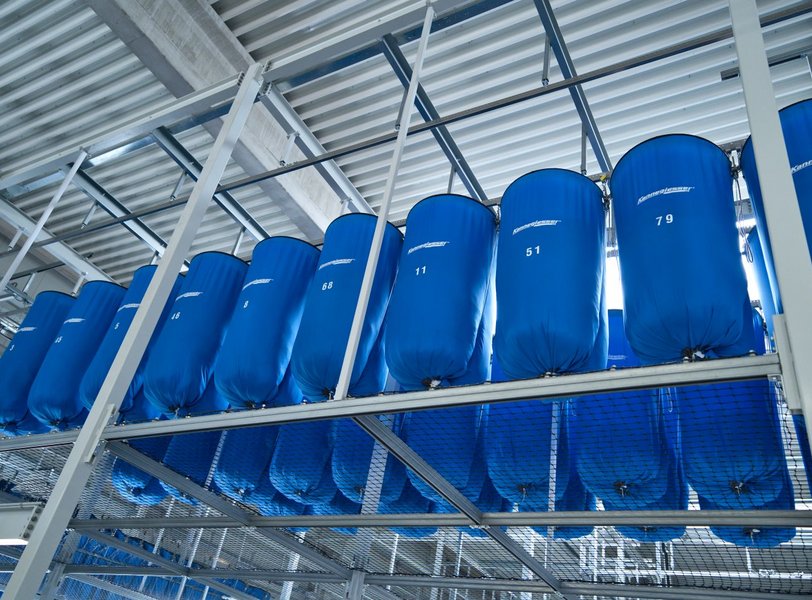 LAUNDRY SEQUENCING AS YOU NEED IT.
Customer returned laundry in bags can be directly loaded onto a primary storage system. This enables large quantities of soiled laundry to be stored on high level tracks prior to sorting. A controlled delivery of primary bags to the soiled sorting system allows sequential processing. This ensures that categories and customers can be organised in an optimal way.
Delivery of transit bags to continuous batch washers and also washer extractors is managed by the Trackview control system in a pre-programmed sequence to achieve the optimum washing process.
Organize categories and customers in an optimal way
Pre-programmed sequencing after sorting to achieve the optimum washing process
MORE THAN JUST LOGISTICS
The Kannegiesser Supertrack technology optimizes the supply of following laundry machines, which leads to reduced non-productive times, optimized automatic processes and improved machine performances.
 Reduction of non-productive times
 optimized automatic processes
 improved machine performance
THE LAUNDRY BAG SYSTEM THAT DOESN'T LEAVE YOU HANGING
Supertrack is designed to withstand the daily challenges of the modern laundry business. This is due to the high grade stainless steel track section and the trolley's superior wear-resistance
 Reliability without compromise
 High grade stainless steel track section
 Trolleys highly resistent to wear